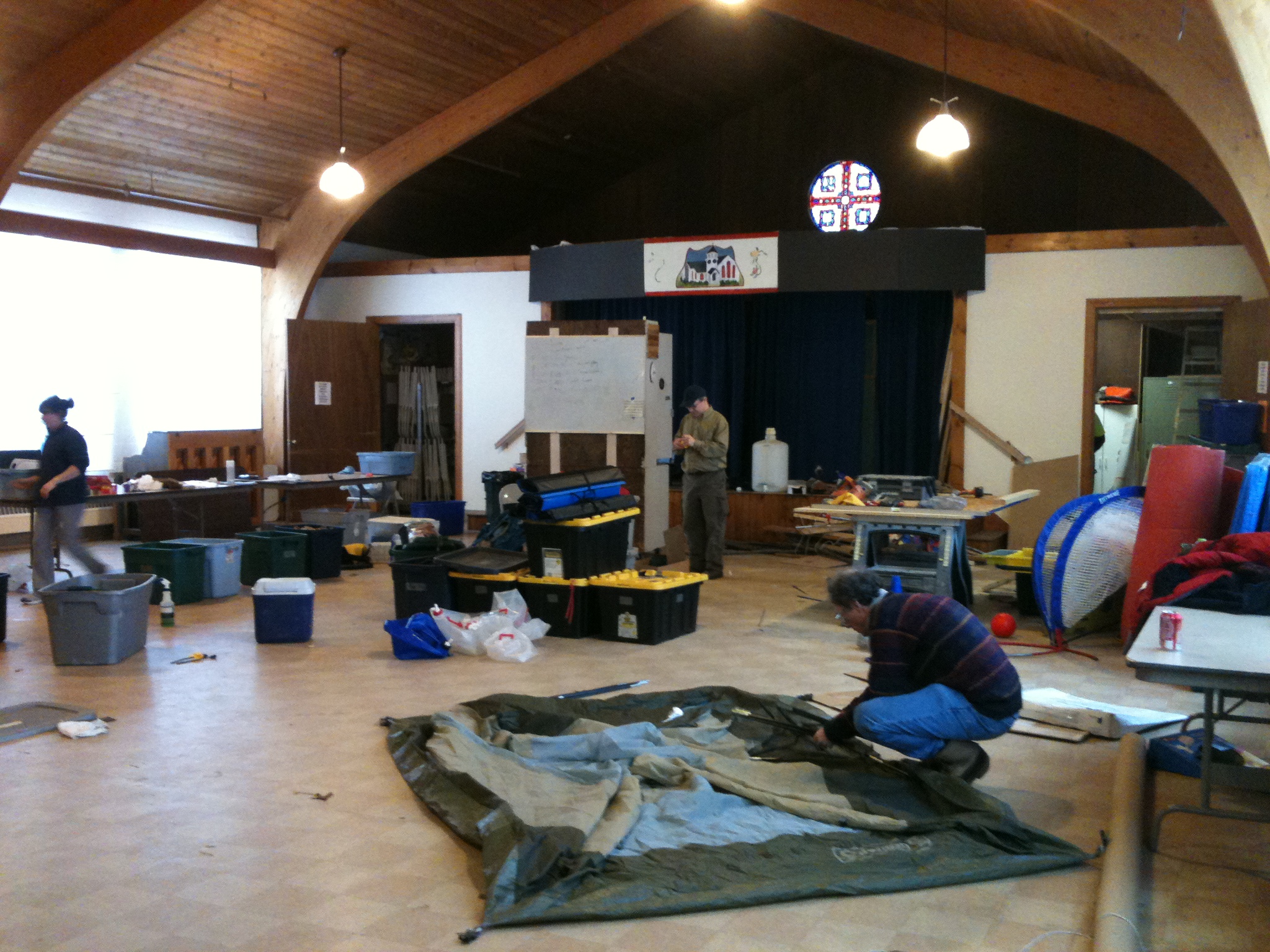 The cold and damp Saturday of January 21, 2012 sported the event of a colossal clean-out of the Quartermaster's closet in Ames Hall.
All materials in the closet were removed, sorted through, cleaned thoroughly, then replaced in the newly-fashioned closet. There were several scouts present to help faithfully set up tent after tent. They sorted through the bad parts, condemned some to the dumpster, then repacked them. The adults completely reorganized the patrol boxes, cleaning all the equipment. Scout master Hans Helgeson directed the project, helping out with basically everything, most notably fixing the old rolling box used during patrol meetings so that now it can actually support the items inside it. The closet was retrofitted with new fluorescent lighting and a large ceiling shelf, which holds multiple patrol boxes and clears up the closet significantly. 
Hey guys, it's up to you all now to keep it clean!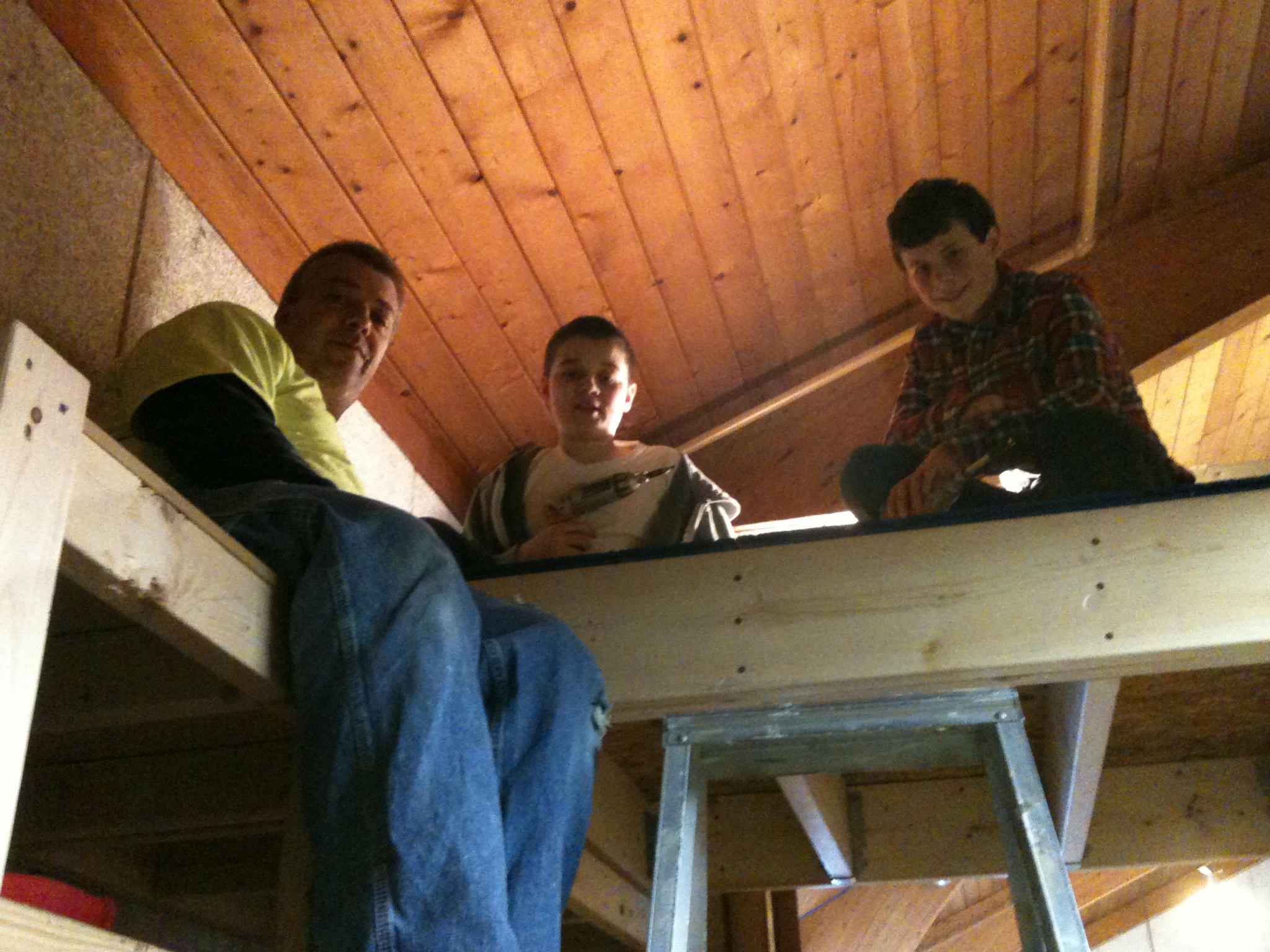 by J. Caltabiano